HY-3000
---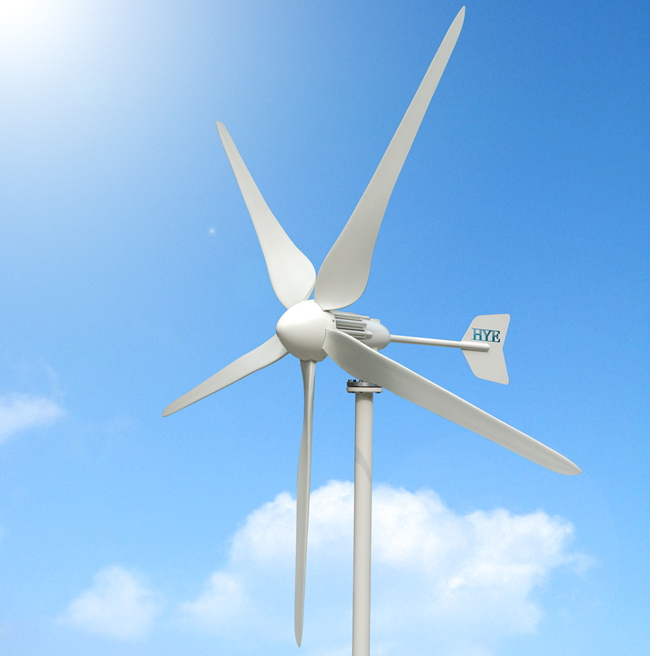 HY-3000 Wind Turbine Features:
· 5 blade designed for low wind area, light breeze start up
· Amazingly quiet operation with minimal vibration
· Electromagnetic braking and blade aerodynamic braking
· High efficiency achieved by perfect match on the generator and blades
· Extreme weather resistance
· Extreme wind resistance
· Anti-rust & anti-corrosion
· Light weight, easy installation
· Long lifetime, maintenance-free
Wind Turbine Design Structure: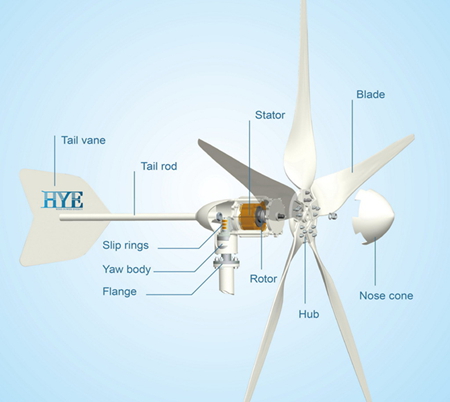 Technical Specifications:
Model

HY-3000

Rated Output

3000W

Peak Output

3500W

Rated Voltage

off-grid: DC48/110V

on-grid: DC110/220V

Start-up Wind Speed

2 m/s or 4.5mph

Cut-in Wind Speed

2.5m/s or 5.6mph

Rated Wind speed

12m/s or 26.8mph

Working Temp. range

from -40°C to 60°C

Survival Max. wind

50m/s or 110mph

Over-speed control

Electromagnetic & blade aerodynamic braking

Number of Blades

5

Rotor Diameter

3m

Swept Area

7.07m²

Blade Material

Nylon fiberglass reinforced composite

Generator Type

Brushless 3-phase PMA with high performance Neodymium Magnets

Tower-top Weight

70kg

Tower Type

monopole, guyed tower, tilt-up tower, rooftop mounting etc.

Controller Type

PWM

Applications

solar & wind hybrid lighting, on/off-grid power system etc.

Product Life

15 years

Warranty

3 years (optional 5 years)

Years on Market

5 years

Certificate

CE, RoHS, ISO9001:2008, ISO14001

Measurement

197*77*34cm

Gross Weight

46kg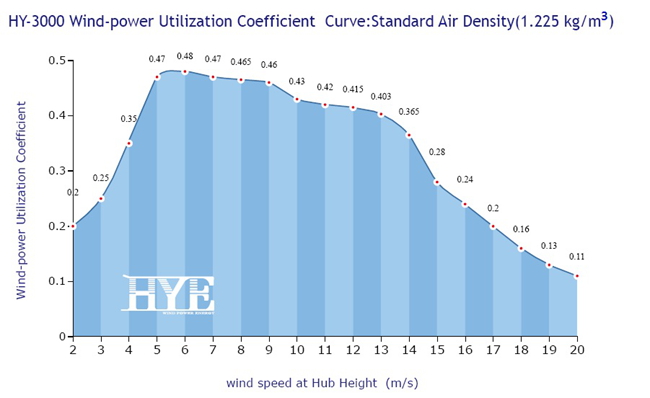 Actual Projects Applications: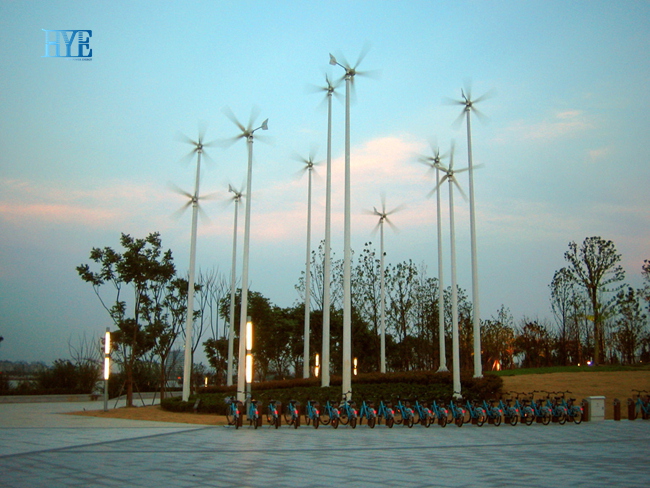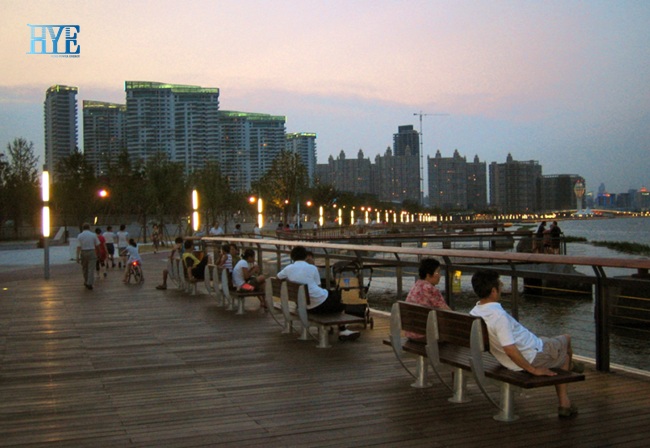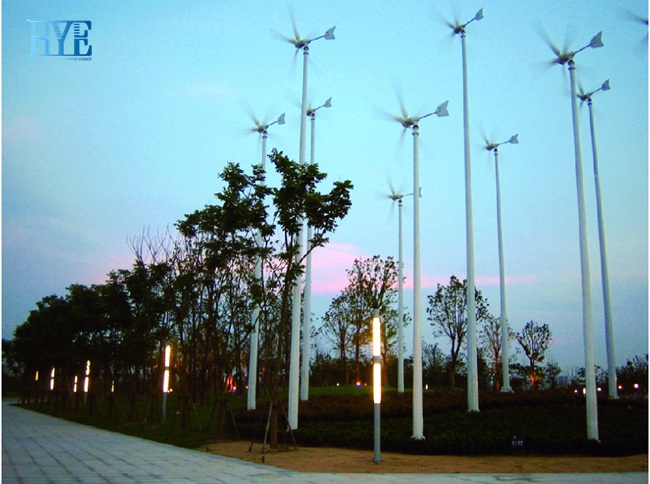 Total 33KW wind power array off-grid power system for eco-park lighting –
11pcs of HY-3000 wind turbine created off-grid system to power all lights of Binjiang Eco-green park, system is designed and constructed by HYE– Shanghai 2010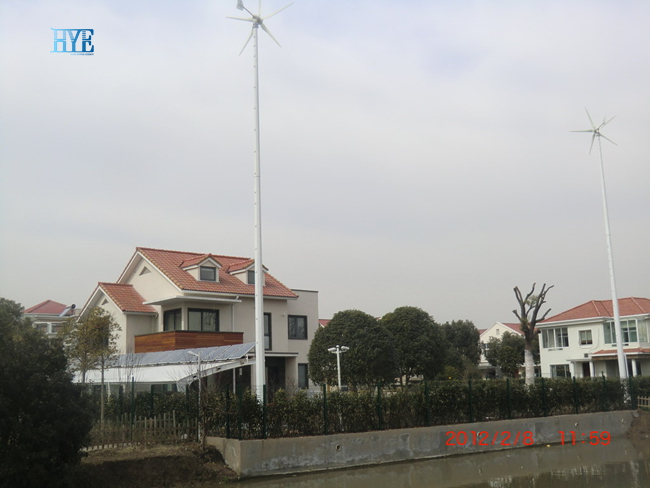 Total 5000W off-grid power system for private villa - HY-3000 wind turbine combine with 2000W solar panel to power a two storey villa – Shanghai 2012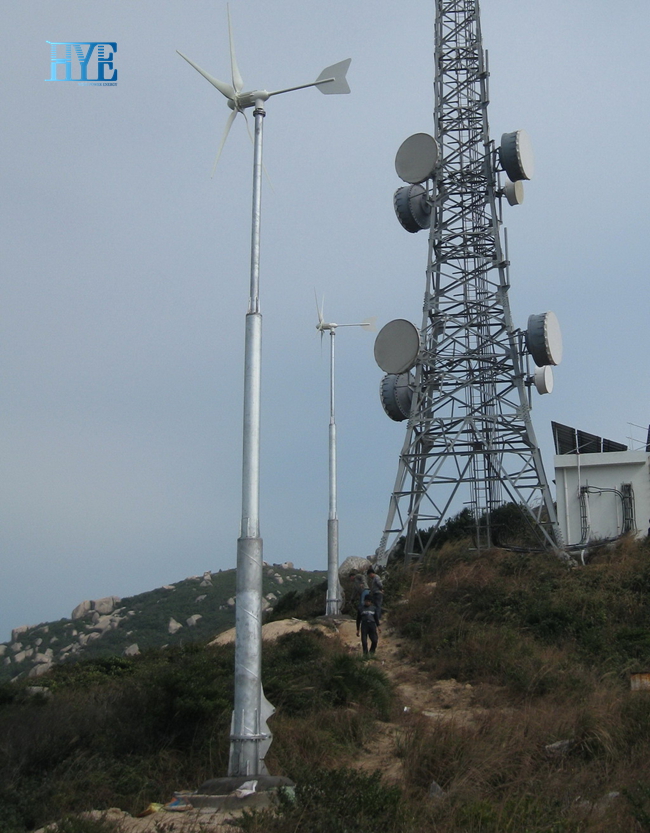 Total 10KW Wind solar hybrid off-grid system for GSM tower – 2pcs HY-3000 wind turbine combine with 4kw solar panel to create a completely off-grid system to power a medium size GSM tower.
Total 3.8kw wind solar hybrid street lighting system – 1pc HY-3000 wind turbine combine with 800W solar panel power system to power 7pcs of 60W LED street lighting – Nantong highway, Nanjing 2009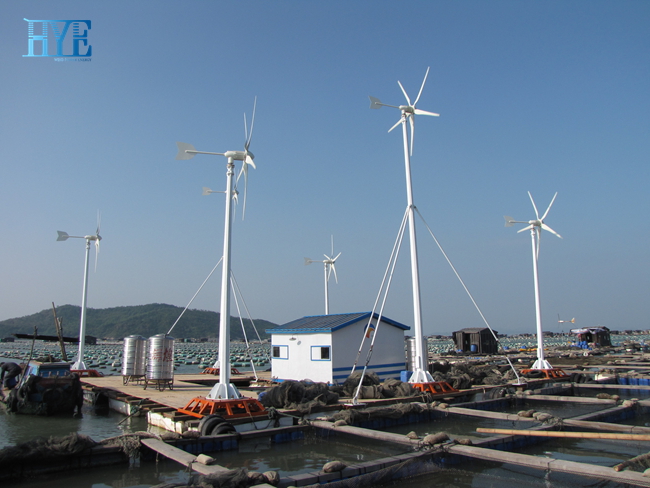 Total 18KW wind powered stand-alone sea water desalination system – created by 6pcs of HY-3000 wind turbine installed on a floating fishery raft, so fisherman could drag it like a floating trailer for further open sea fishing without concern of freshwater anymore –Bureau of Fishery, Fujian 2008